Welcome to Trove™, an open-ended voxel adventure through countless realms filled with quests, chests, and enemies great and small.
Explore and create your way through fully buildable/destructible worlds where your next discovery is always around the corner, under the surface, or over the crafting table.
We're launching Trove in alpha so we can develop openly and collaboratively with you earlier than ever before.
Your adventure begins with one click. Sign up for alpha. We can't wait to see what you'll create!
Play Now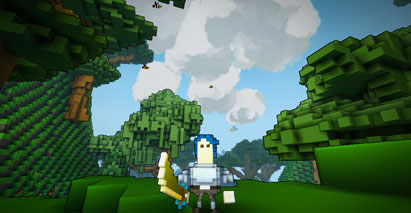 Support Trove
The Vision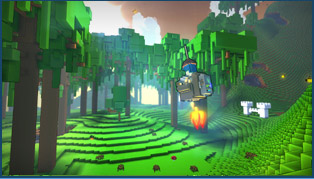 Our vision with Trove was simple: create a game that generates exciting new worlds on a regular basis, has free-form exploration that makes going through a mountain as rewarding as going over it, and enables community contributions to significantly impact the game.
Then we took that core, made it persistent and accessible, and added in some of our favorite action RPG elements: you can adventure through unlimited dungeon variations, discover an endlessly increasing supply of loot, and harvest resources to craft a variety of useful and powerful items.
Finally, we added the ability to create your very own trans-dimensional home. This base persists across worlds and servers, is completely customizable, and will grow and travel with you throughout your adventures. The result? You'll own a part of Trove no matter where we go or how the game evolves.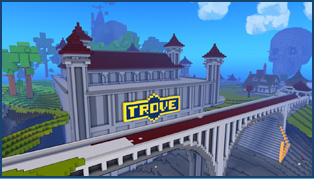 Where will you go?
New worlds are never the same; each holds unique combinations of environments and resources to discover.
Worlds vanish or renew as quest objectives are completed – every click of the play button offers a new journey in Trove!
Procedurally generated dungeons are full of surprises and rewards.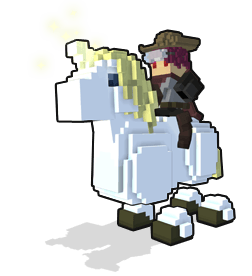 What will you find?
Complete quests tied to the story of Trove and defeat world bosses to claim handsome rewards.
Earn loot, customize your character, and level up.
Swap your class and abilities while playing to fit any adventure.
Craft an endless variety of useful and powerful items.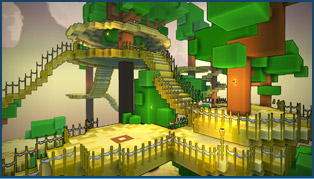 What will you build?
Create your own Cornerstone, a home base you'll take from world to world.
Contribute to the game by creating new weapons, creatures, and environments.
Your creations can appear in your worlds… and others!